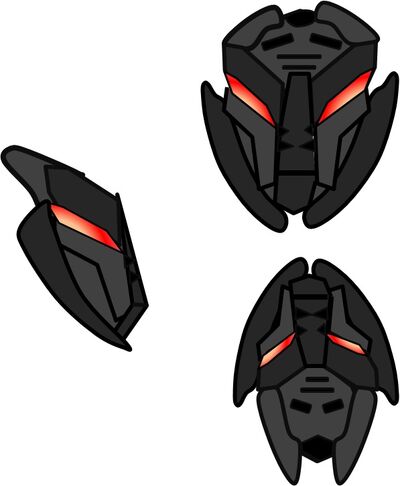 .
Teridax is the main antagonist of many Next Generation films.
He was mentioned several times as just Makuta. It is said he cast a spell on Mata Nui and put him to sleep and is supposed to be awakened by toa.
Designer: BioniclePrime
3D Modeler: TBD
Voice Actor: Krakuaofsonics
Appearances in Next Generation Films
Edit
The design for the Kanohi Kraakhan, also known as the "Mask of Shadows" is based on both the set and the version which is seen in Mask of Light and Legends of Metru Nui, which were released in 2003 and 2004, respectively.
Ad blocker interference detected!
Wikia is a free-to-use site that makes money from advertising. We have a modified experience for viewers using ad blockers

Wikia is not accessible if you've made further modifications. Remove the custom ad blocker rule(s) and the page will load as expected.